When it comes to a glass tabletop, it is the glass that provides support to the structure of the table. 
To be totally honest, the tabletop glass must be able to withstand the weight of the objects on the table and be solid enough to hold itself up. 
If you are searching for a glass tabletop that supports solely due to pane thickness, make sure that you get a thick glass tabletop. 
Being negligent on this front can lead to a rather fragile table. The last thing you need is a glass tabletop that'll cave when you put your antique dishes on it.
If you are looking at glass tabletops, here is your guide on what to keep in mind. We'll answer any and all questions you might have, from the type of glass to use, its thickness, and the aesthetic of the table once the glass is placed on wooden, stone, or steel legs. 
Keep reading for more. 
How thick is a glass dining table?
First, you need to decide if you are using the glass as a cover or if the glass will be the table surface itself. 
If the glass is merely a cover for your tabletop, rather choose glass with a ¼ inch thickness. 
If you are using the glass top as your only table surface, make sure that the glass is thicker than ¼ inch. You must feel comfortable with the glass that will be used as a tabletop before you even order it. Thicker glass has a more sizable feel to it so don't be shy to touch it or ask a professional about the thickness. 
If the glass is used as a cover for your table, you can opt for a glass that is ¼ inch, ½ inch, or 3/8 inches in thickness. 
While thicker glass means a more solid tabletop, keep in mind that you cannot use too thick a glass because the thicker it is, the heavier it becomes. Your base needs to be able to support the weight of the glass you choose.
To get the perfectly sized tabletop, you need to understand different glass thicknesses and which ones are most effective for your type of tabletop.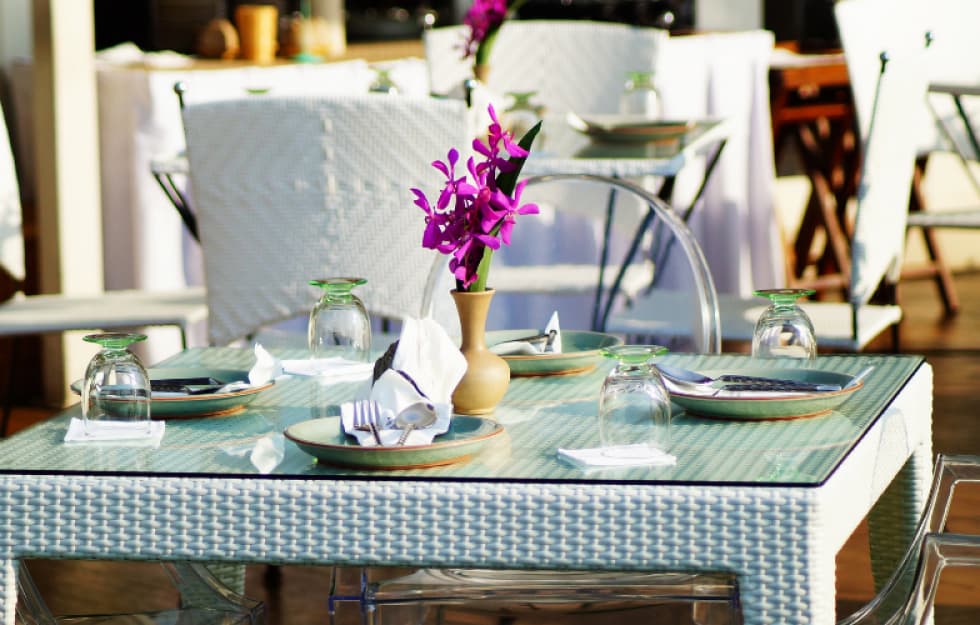 Here are a few references to help you along: 
½ inch thickness: One of the most attractive glass thickness sizes is the ½ inch glass size.  For tables made entirely of glass, this is an ideal thickness. It does not look overwhelming on your tabletop and provides adequate support so that your glass table won't cave in unexpectedly. 
¼ inch thickness: This is the ideal glass size for tabletops and glass protective covers for tables such as coffee tables and patio tables. While the ½ inch thick glass feels sturdier, you can also feel safe with the ¼ inch thickness. 
3/8 inches: You would be better off using this glass size for smaller-sized tables as a tabletop and it's not ideal to use it as the glass on large tabletops. That's because it's not quite as thick as the ½ inch glass and may lead to problems in terms of ensuring that your table is well-balanced. 
What type of glass is best for tabletops?
The glass used for tabletops comes in different sizes and shapes, from round and square, custom shaped to rectangular ones that work perfectly as tabletop coverings. 
Of course, you can always play around with the different types of glass and see which shape looks most attractive to you. 
For best results, seek expert guidance on the best aesthetic for your needs, keeping in mind the type of glass that you choose must look eye-catching from whichever angle you view it from. 
You can choose different types of edges for your tabletop as well. To enhance the look and feel of your glass tabletop, you can opt for seamed edges, flat ground or polished edges, pencil polished edges, or even beveled edges.
Standard edging is often advised for patio furniture since it's outside. So it's not just the aesthetic that you should be concerned with but glass quality as well and its ability to withstand all kinds of weather conditions. 
How much overhang should a glass table top have?
While glass tabletop overhang is again a matter of personal taste, the ideal glass table should not have a glass top overhang that is more than one-third of its width. 
This sounds rather complicated if an expert is not near to advise you as to what that means. 
In simple terms, some people prefer a shorter overhang while others enjoy the longer overhang. The longer overhang is usually between 2 to 4 inches to make sure the table looks proportionally balanced. 
But, you can get leeway of about 18 inches of the glass tabletop overhang without the table looking disproportional and clumsy. 
Not to sound like a broken record here, but the best solution is to seek expert advice from a glass dealer like Demers on what the latest tabletop overhang style is and what size overhang will suit the specific glass tabletop that you have in mind.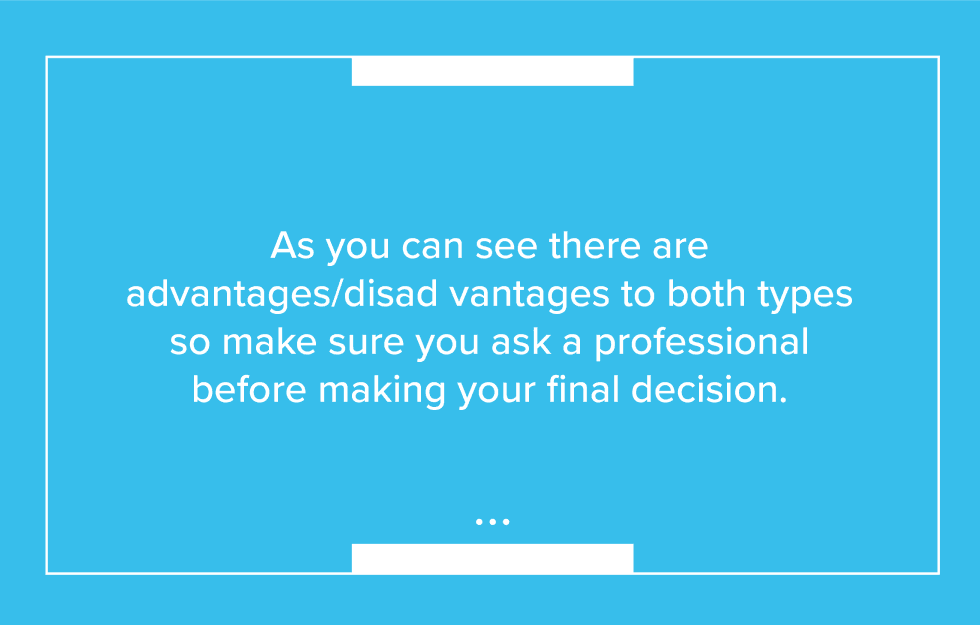 Is tempered glass stronger than annealed?
Tempered glass is up to 4 times stronger than annealed glass and can withstand varying temperatures of items set on them. On the other hand, annealed glass is susceptible to heat stress if a hot item is placed on its surface.
Tempered glass also has a weak point along its edges which if struck at just the right angle and force, it could shatter on you. Conversely, annealed glass would most likely chip or clam.
As you can see there are advantages/disadvantages to both types so make sure you ask a professional before making your final decision.
Can you cut tempered glass?
While tempered glass is seen as being stronger than annealed glass, it cannot be cut due to the manufacturing process that it goes through to become a much tougher glass than other types. 
If you try and cut tempered glass with a glass cutter, it may cause the glass to shatter entirely.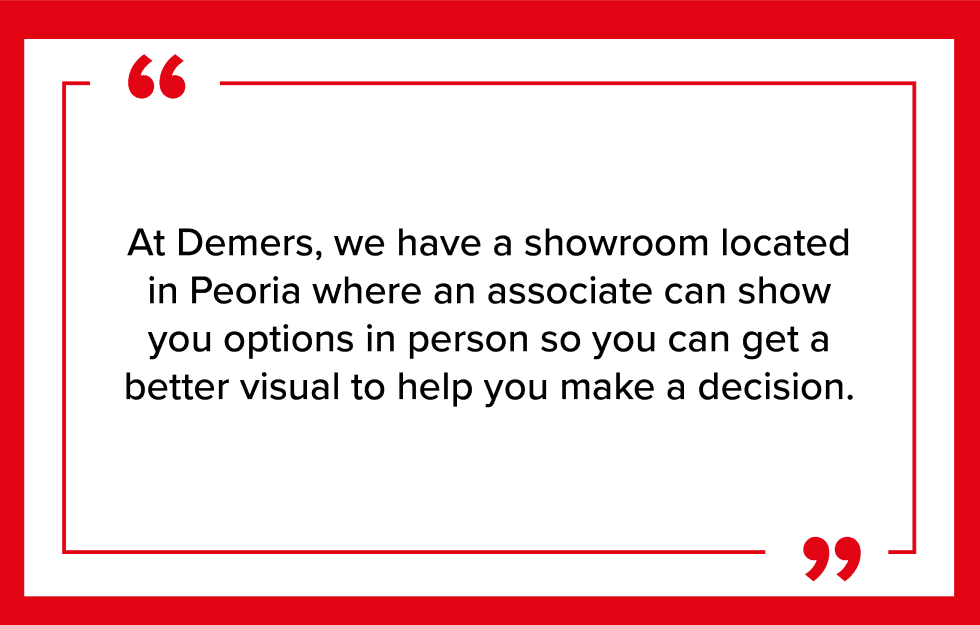 Should I put glass over my wood dining table?
This particular question is one of preference. The answer is, it is possible.
This is becoming ever more commonplace as homeowners look for more unique dining table designs and combinations. 
Maybe this isn't the answer you were looking for. At Demers, we have a showroom located in Peoria where an associate can show you options in person so you can get a better visual to help you make a decision.
Can I customize my glass top?
We've noticed a marked increase in the demand for customized glass tabletops over the years and we take pride in our ability to meet each customer's unique needs.
We've worked with different customers to create glass tabletops that have different types of glass and thickness levels. Being professional craftsmen, we go the extra mile to ensure that we give you the glass you want. 
All you need to do is tell us your vision and we can make it a reality. 
We've been making our way into the hearts of homeowners in the Phoenix area for the last decade and we specialize in helping our customers to make the best glass choices possible. 
Being a family business, we always make sure to leave you with a smile. 
We continue to grow and thrive because of the quality of our products and the service we offer, as that keeps our customers coming back. There is a reason that they call us the best in the business and we wear that title proudly. 
So, how can we solve your glass tabletop needs today?