Custom Glass Shower Enclosure Installation or Repair
The Highest-Quality Shower Enclosures Available, Designed & Installed by The Most Skilled Technicians in Arizona
Each of the shower enclosures that we install is custom designed to complement the look and size of your bathroom. Our designers have 40+ years of experience and have gained valuable insight on designing exceptional shower enclosures.
There are many options that are available in creating shower enclosures. Your Demers Glass representative and designer will illuminate you to all of the latest options available and provide you with professional consultative services. Here are some of the shower enclosure services and options that we offer homeowners in the Phoenix Metropolitan area and the communities in the White Mountains:
Framed or Frameless Shower Enclosures or Doors
Corner Glass Shower Enclosures
Standard Shower and Tub Enclosures
Hinged and Pivot Shower Doors
Custom Steam Shower Enclosure & Doors
Shower Enclosure Repair Service
Sliding Glass Shower Enclosures
Walk-in Shower Enclosures
Tempered Glass For Added Strength and Safety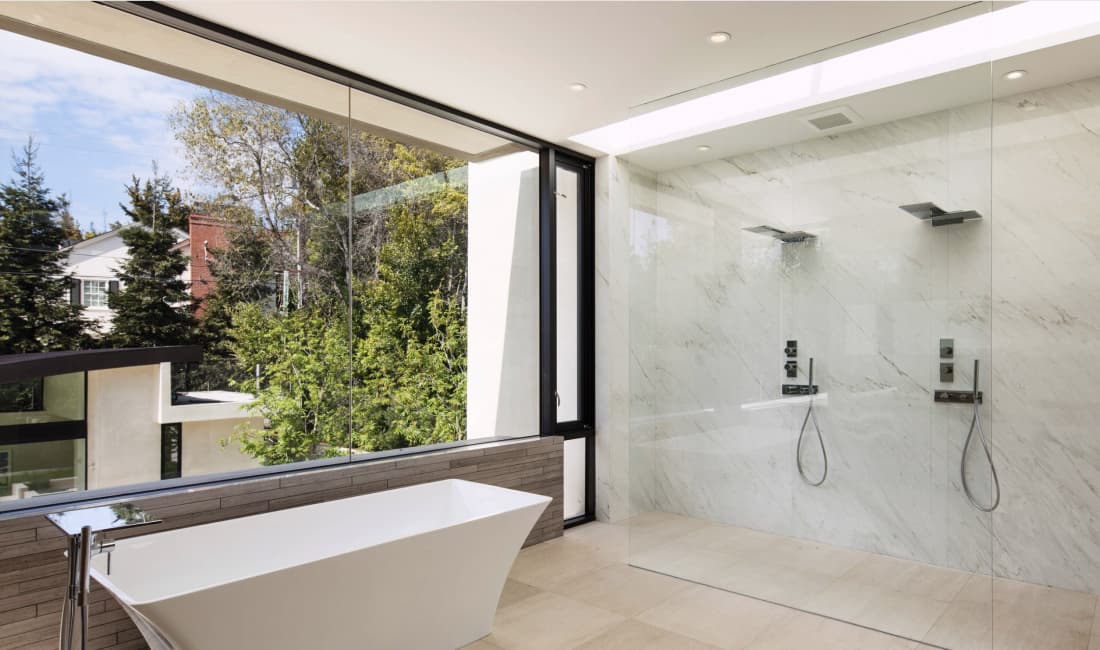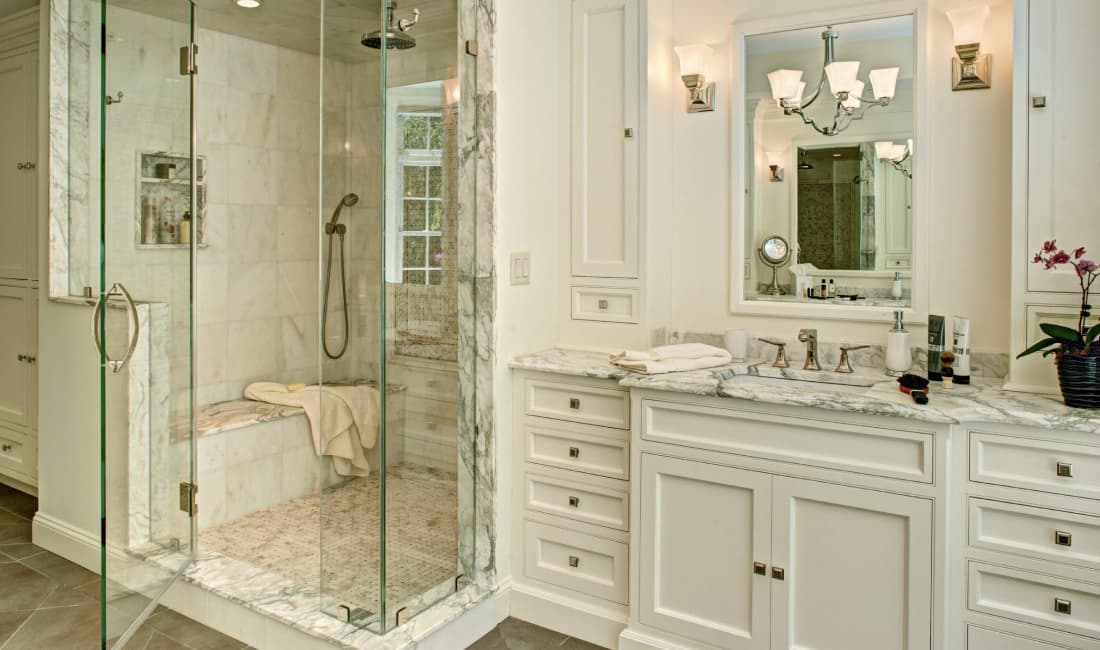 Ready to upgrade your home? Let's chat!
Get a friendly, no-obligation quote for your Phoenix, Flagstaff, or Lakeside glass project today!
Our Customized Shower Enclosures Come With These Benefits
Elite Craftsmanship
With our exhaustive experience in the industry, our designers will offer you options from a minimalist appearance to a sophisticated craftsmanship guaranteed to exceed your bathroom needs.
Meticulous Design
During our shower enclosure installations, we use Cardinal as our glass of choice. This artisan glass allows for endless amounts of customization capabilities, giving you the peace of mind knowing that your new show enclosure will look sleek and fully adapted to the layout of your bathroom.
Cleanliness and Superior Quality
Our show enclosures come with Invisible Shield© protection that prevents corrosion, staining, and deposits. Benefits also include improved clarity and enhanced long-term appearance. Overall, the Invisible Shield© thematically minimizes glass maintenance so you can concentrate on doing the thing you love.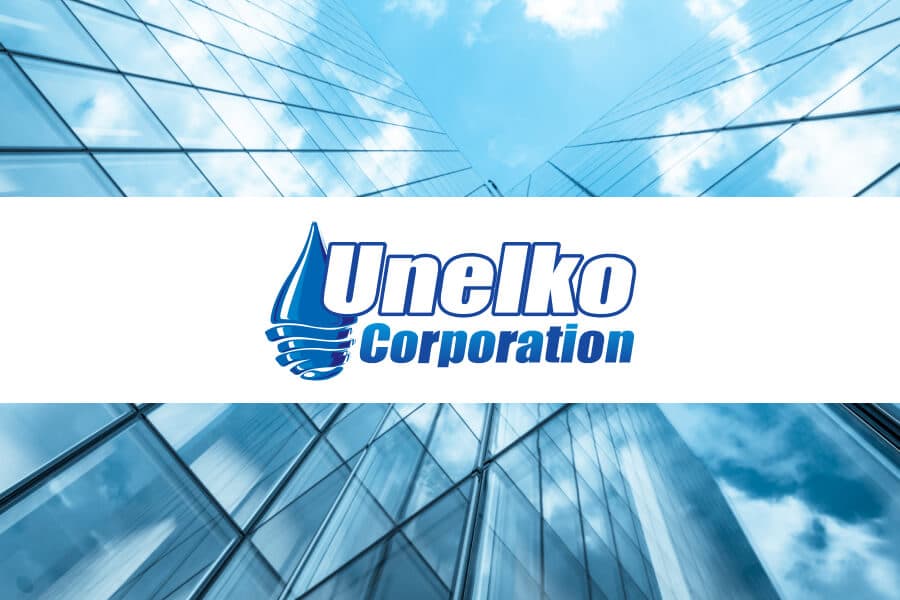 Unelko is the leader in protecting glass surfaces. For over 40 years, Unelko Corporation has been developing and manufacturing advanced surface cleaners, coatings and treatments for the preservation & enhancement of a wide range of surfaces. Demers Glass proudly uses The Invisible Shield®, the world's first long-lasting and invisible "non-stick" coating for glass, porcelain and ceramics. This product can be used across commercial glass, household glass, shower glass and much more.
Demers Glass offers Unelko products, application, and routine application services. Call us 1-888-Glassman or submit your info here and one of our team members can provide more information or set up service.
Frequently Asked Questions
Which shower enclosures are the best?
Heavy glass frameless assemblies are typically the best in appearance and are totally customizable.
Can you paint shower enclosures?
There are some options for custom colors.
Where to buy shower enclosures?
Typically best to purchase from a glass company rather than a box store to assure all correct components are ordered and sizing is correct.
What are shower enclosures made of? What type of glass is used for shower enclosures?
Most framing materials are aluminum or mild steel, glass types range from ¼" thick to ½" thick and come in different shades/patterns.
How much are glass shower enclosures?
Depending on conditions and type chosen the average cost is $25- $30 sq. ft. installed.
What is the right thickness for a glass shower enclosure? How thick should shower enclosure glass be?
Depends on the series chosen and overall sizes. For instance a semi frameless assembly would typically get 3/16" or ¼" thick glass and the higher end frameless and barn door sliding type will have ⅜" or ½" thick glass.
How do you clean a glass shower enclosure?
The glass should always be squeegied after each use to prevent hard water deposits from adhering to glass but typically standard glass cleaners work fine. We do offer several baked in or field applied coatings to help with water beading.