Showers are the holy grail of any bathroom. However, creating the ultimate comfort station of blissful sanitation takes some innovation (see what we did there?). From shower enclosures to fixtures; there's a lot to get creative with. 
You want to arrange the space properly and make the most out of any natural light that you have. Because showering can account for up to 6 months of your life, a bland box simply won't do. Here are some cool shower ideas that you can use to transform your bathroom into your own slice of paradise:
1. Invite the Light
Seeing your face when you look in the mirror is a necessity, not a luxury. Getting a skylight installed is a great way to make use of the natural light coming into your house, and you get to gaze at the stars as you rinse down at the end of the day. 
Lighting can also help kick-start your day by setting a positive mood.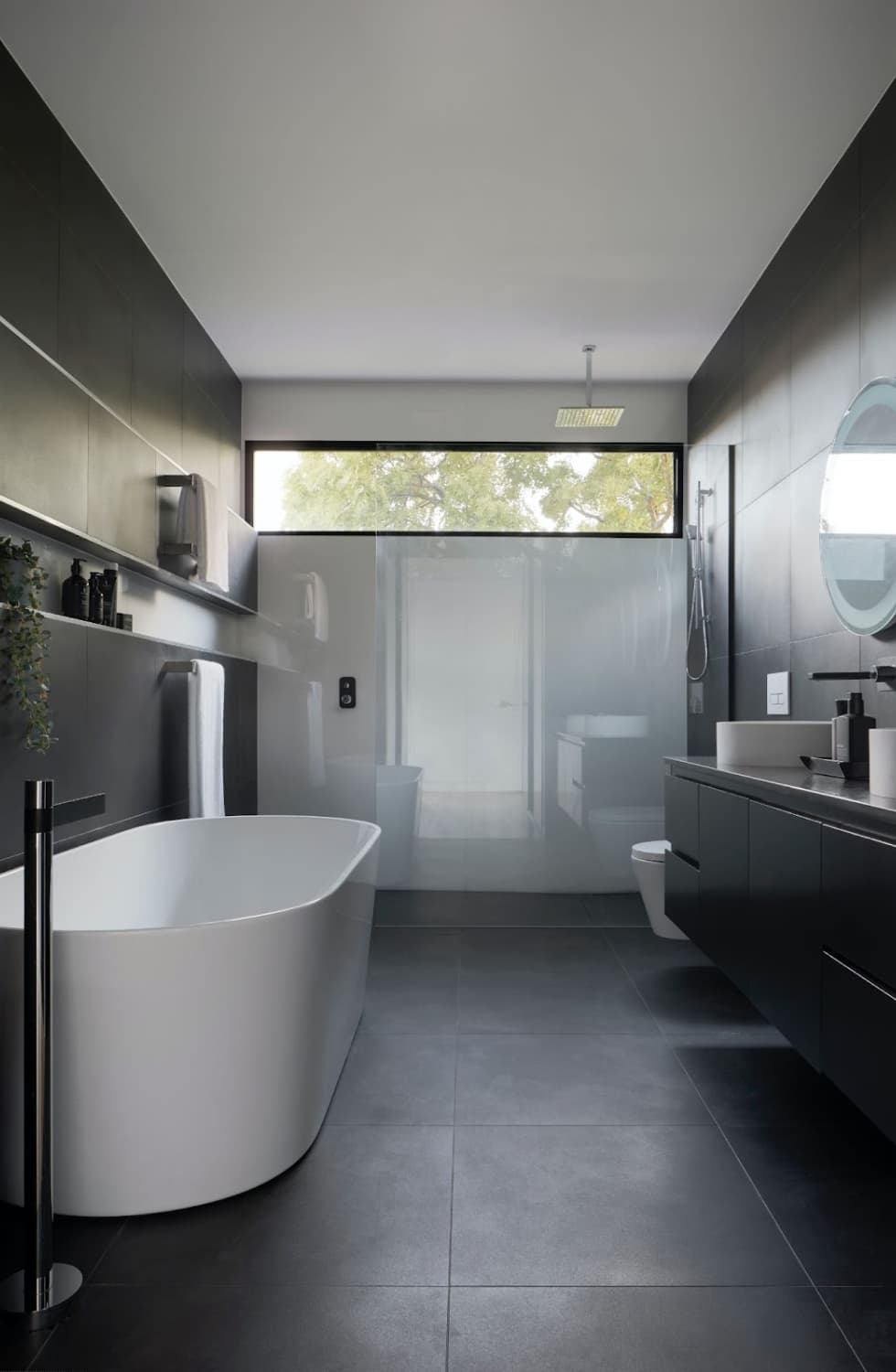 2. The Walk-in Way
Nothing says bliss and relaxation like space. The more room you have in your shower, the better. You get more freedom not just in movement, but in terms of what amenities you're at liberty to add.
A walk-in shower lets you add as many features as you'd like. You can even get a towel rack and other kinds of storage to make the most of your space. Who needs ventilation when you've got a walk-in shower? Plus, you won't have to worry about your showers getting too steamy anymore.
3. Go Natural
Incorporating natural elements is one way to level up your shower's design. Use wood as much as possible. Go for pebble floor tiles or slate tiles to give your shower a waterfall feel. These types of tiles are so rough to the touch, they'll complement the smoothness of the water. 
A lot of modern houses are being built to blend in with the environment, so natural and original things are seriously in style right now. You can make a huge statement and maybe help out the environment by having a green shower.
4. Pick Patterns
If you're looking for some excitement in your design and you're hoping to get something eye-catching, you need to think of patterns. Mosaics have been used in flooring for thousands of years, and for good reason. 
Get some contrasting colors in there and play around with conflicting shapes. There's beauty in reconciling two opposing forces and yet celebrating them in one instant. That's exactly what mosaic pattern flooring can help you achieve.  
5. Arched Entrances
The charm of a walk-in shower lies largely in the walking-in process. From the moment you enter the shower, it should make an impression on you. 
We're all used to the good, old-fashioned rectangular entrances, but what if you went for something different? It's almost dramatic as a gothic-style cathedral, and there's just something that catches you off-guard (in a pleasant way) when you see curves where you aren't used to seeing them.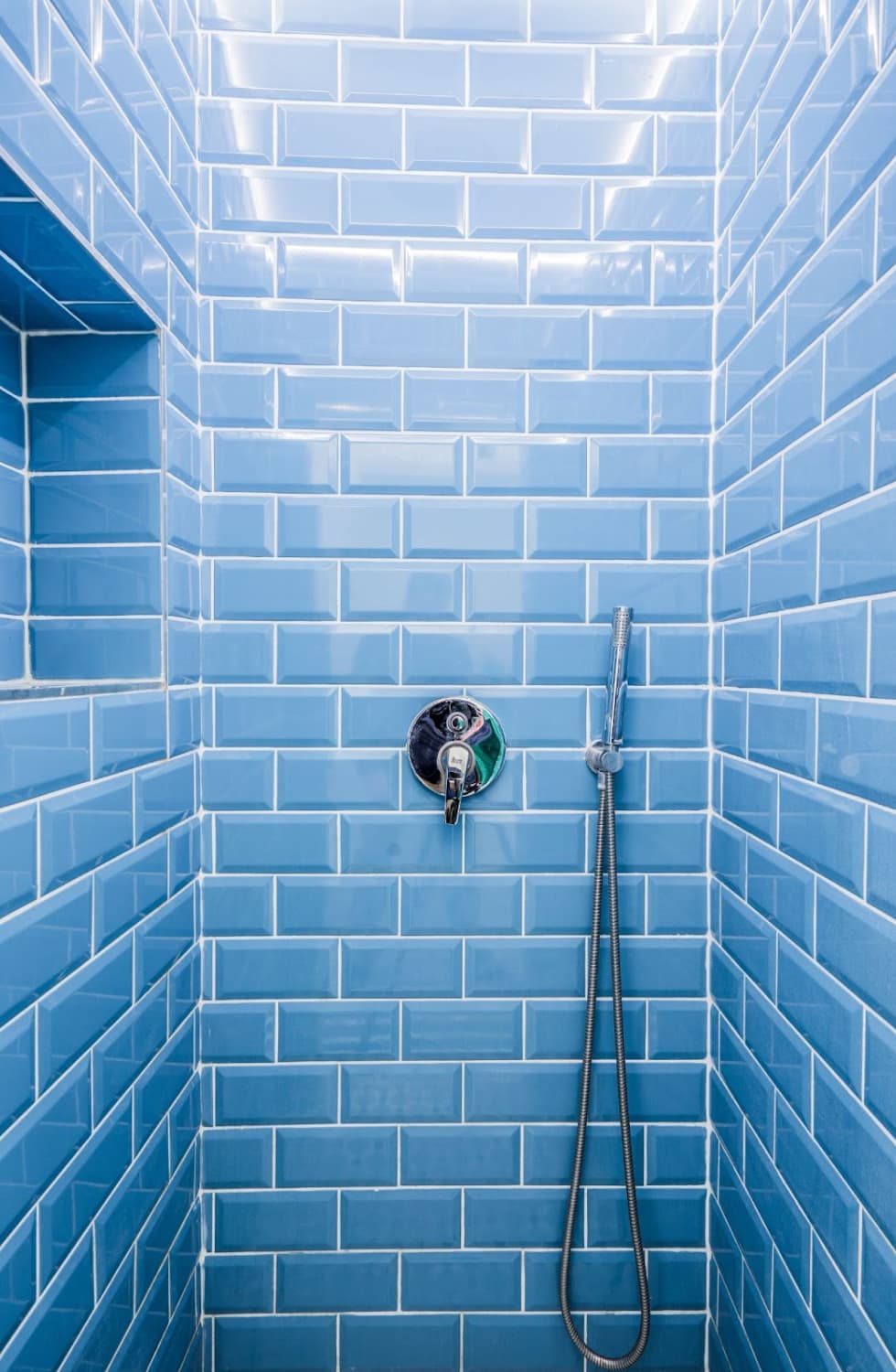 6. Color it Up
The days of white bathrooms are over. These days you can go for any color you fancy. Brighter colors are becoming more and more popular as people seek excitement in their bathrooms. 
From the glass enclosing your showering area, to the tiles, and even the wall color; you can play around with color all you like. Mix it up and have different colors come together, have one side in an elegant black and the other in a striking orange. Just keep it fresh and keep it fun.  
7. Mirror, Mirror on the Wall
No bathroom would be complete without a mirror hanging on the wall somewhere, so start thinking mirror installation. You want to go for the bigger mirrors, especially if you don't have much space to work with. 
Mirrors brighten up a room, create the illusion of expanded visual space, and they make rooms more appealing in general. Go for the tall ones to draw attention to the ceiling, and back your mirrors up with sources of light. Place a lamp above your mirror or position the mirror opposite a window. 
8. Open Showers
Homeowners are ditching glass panels in showers and they're opting for open showers. It's the modern thing to do and you can really get more out of your space. 
Showers without doors are easy to maintain. They're easily accessible for those who have trouble getting around. They even cut down on moisture accumulation while giving you the benefit of a minimalist design. It's just an elegant choice that allows a free flow of movement in your bathroom; which is great.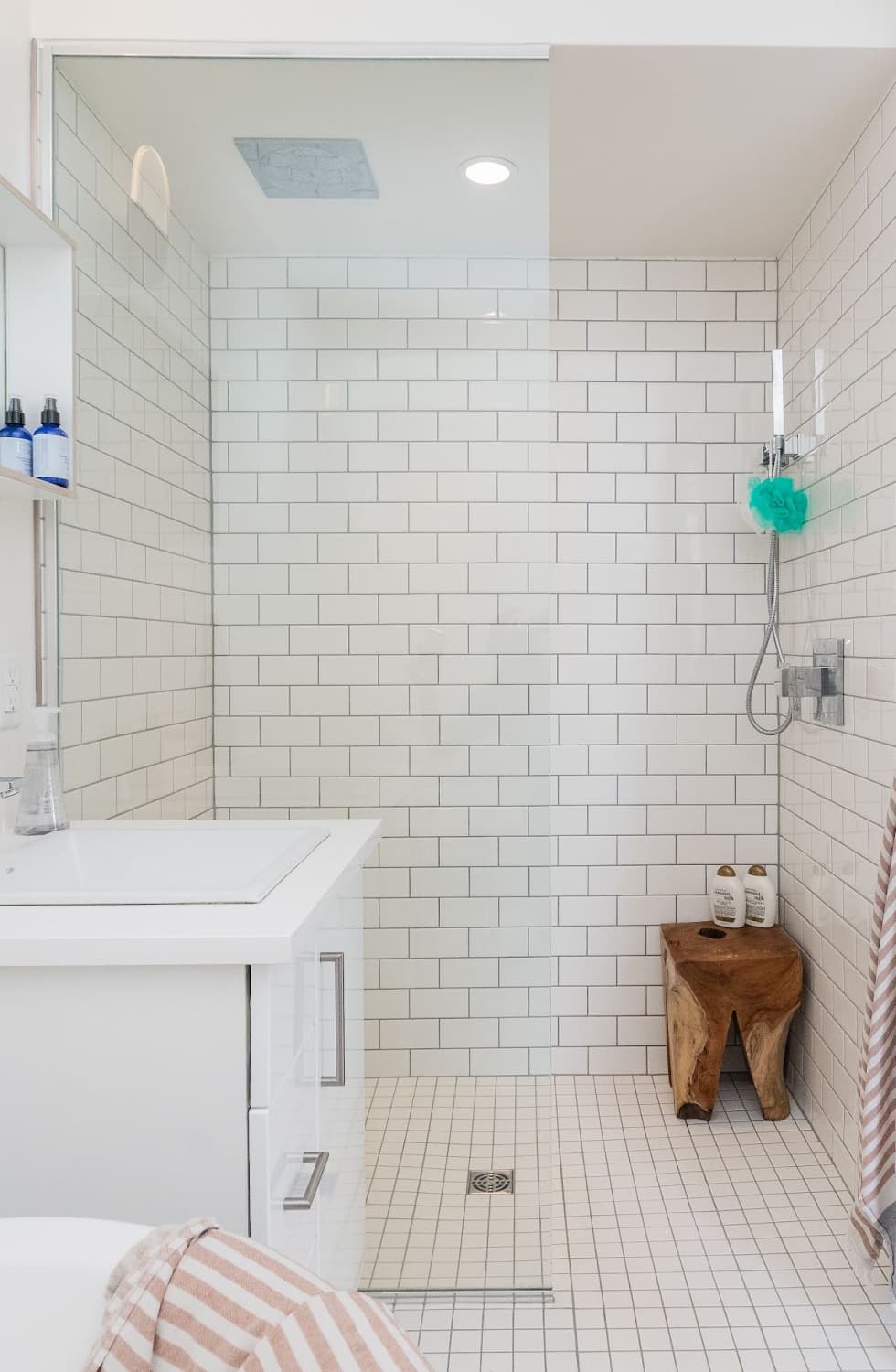 9. Think Storage
You need a place to store all your bathroom essentials; a place that's within reach. This way, you don't have to tippy-toe your way to the bedroom looking for something. 
So, have a vanity installed or get a recessed wall shelf. Get a wall cabinet up on that wall, and put up a bunch of hooks so you can hang your stuff up there. As long as it can help you store your stuff without wasting space, it's worth considering. Drawers under the sink, baskets for towels and dirty laundry; try it all.
10. Shower Seat
Comfortability is key for a place as private as the bathroom. Say you want to clip your toenails; you're not going to do it standing up, right? Bathtubs are great for relaxing but getting in and out of them can be challenging. 
A waterproof shower seat will give you something to hold onto in case of a fall. They offer more freedom because you can use them for a variety of purposes too. If you get a built-in shower seat, you'll save space. Just make sure it's near the showerhead though.
11. The Devil is in the Details
You need to pay attention to the little things. The shower frame isn't something people put much thought into, but you'll find that going for frameless showers is the contemporary thing to do. 
Consider getting handles that go well with the rest of your setup. Metallic handles are a go-to, especially because they're durable and futuristic. 
Why not have showerheads at strategic points in your shower? You can go for different angles and different heights for a complete wash-down.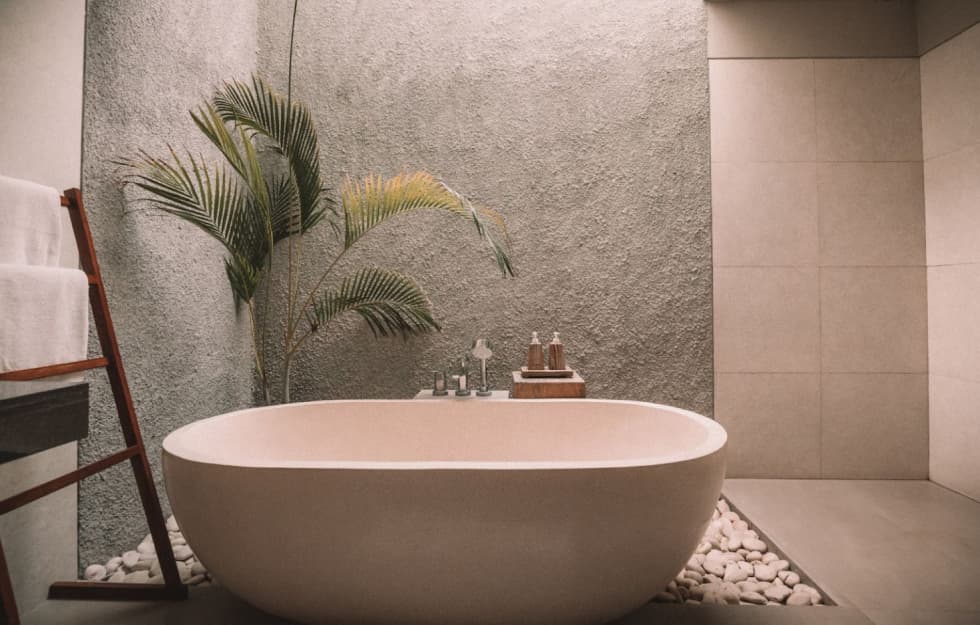 12. Two-in-One
You're probably not going to want to shower every single day. From muscle relaxation to gentle exfoliation; there are plenty of benefits to bathing. If you don't want to limit yourself and you want to leave some room for when you feel spontaneous, get yourself a bathtub-shower hybrid.
Some days you're in a rush and you need to shower quickly. Other days you're so exhausted all you want to do is submerge your body in some soothing water. A bathtub-shower setup gives you that flexibility. 
Each housemate is free to decide on how they want to get themselves clean and all ages are catered to; both the old and the young can wash their bodies without having to compromise. 
This will also help to maximize your space, it's convenient because you won't have to clean too much, and it's a great selling point if you ever choose to sell your home. 
Kick it up a notch by sourcing quality fittings and materials. Just because it's functional doesn't mean it can't be stylish. 
13. Round it Up
The circle is one of the most inviting shapes one can use in interior design. Psychologists say angular shapes are threatening, they're just not as soft, mild, and welcoming as circles and ovals. 
However, most of us are used to everything being straight. From the four walls that surround us daily to the shapes of buildings and everyday items we use, circles can be incredibly refreshing. 
Go for circular mirrors, a circular shower stool, a circular bathroom mat. There's a reason circles are highly regarded in feng-shui. They create a nice sense of well-being. 
14. Spectacular Tech
Technology is influencing every aspect of our lifestyles, and it's even made its way to the bathroom. Few things are cooler than being able to control your entire shower experience at the touch of a button. 
Consider adding speech-enabled features that will help you take charge with nothing but the sound of your voice. You can control things like shower pressure and even change the temperature without touching a single nozzle. 
Like singing in the shower? Get a waterproof speaker. You can even install a flat-screen TV in showers these days. 
15. Go Curbless
It isn't exactly ideal to have to step over a curb every time you need to get in or out of the shower and some people may have trouble accessing the shower because of it. 
What you want to do is have a crater-like depression in the drainage area that's elevated above the bathroom floor. This way, you don't get water spilling over onto the floor.
They're far easier to clean because there aren't any crevices and corners to deal with. They're great for highlighting the beauty of your entire bathroom, and there's nothing blocking you from seeing the floor of the shower when you walk in. 
What's more, curbless showers can be squeezed into the smallest of spaces, making them highly efficient and minimalistic.
Final Words…
Showers can make or break the beauty of a bathroom. However, getting the feeling right takes some foresight. 
Truth is, the tips above are small easy ways to transform the feel without compromising on any of the functionality of your bathroom.
If you feel like having a professional take a look and provide some options, we offer free professional consultation, with a 100% up-front guarantee. Call or submit an inquiry online.
Interested in more awesome Demers Glass content? Fret no more! Check out the following related pieces:
Four Advantages to Frameless Glass Shower Enclosures
Everything You Need to Know About Shower Enclosures
6 Tips for Choosing the Perfect Glass Shower Enclosure
Framed, Semi-Frameless, and Frameless Shower Enclosures