When it comes to the elements of your home that represent a sizable investment, keeping it original is key. This is so you don't end up having regrets somewhere down the line. In homes where both the modern and the classic are venerated, antique windows will feature prominently. Windows factor highly in the curb appeal department, especially in a hipstoric home.
If you're wondering what the historical significance of preserving windows is, you've come to the right place. Perhaps you need some guidance on how to assess the condition of your antique windows – we've got you covered.
It could be that you want to know your renovation options and how to deal with a professional. Prepare to learn everything there is to know about renovating antique windows for your hipstoric home.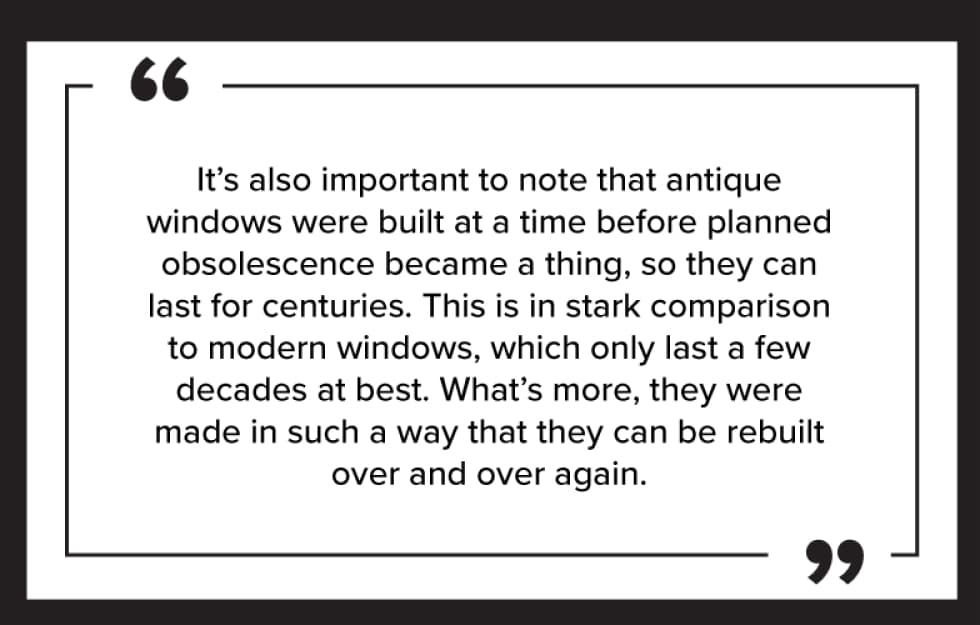 Importance of Preserving Antique Windows
Windows are to a home what rims are to a car. Sure, you could have the same default rims as any other driver. But, antique windows are like those custom rims on a car, they give it a sense of class and character. The transitional effect you can achieve through antique windows allows you to gently introduce the hipstoric theme to your house in a way that creates interest.
As early as homes were built, windows served a greater purpose than just letting light in. The importance of airing out one's home was recognized even then. After all, that's one of the ways in which windows proved useful.
It's also important to note that antique windows were built at a time before planned obsolescence became a thing, so they can last for centuries. This is in stark comparison to modern windows, which only last a few decades at best. What's more, they were made in such a way that they can be rebuilt over and over again. At the very least, the sustainability element of antique windows makes them worth preserving.
So, instead of replacing the antique windows in your home, consider preserving them instead. Getting replacement windows may be a good idea for some areas of the house where the windows have been damaged beyond repair. But, there's no need to switch out those good, old, wooden windows for vinyl products that probably won't last as long. With a full restoration or repair and with the addition of storm windows, durability is guaranteed.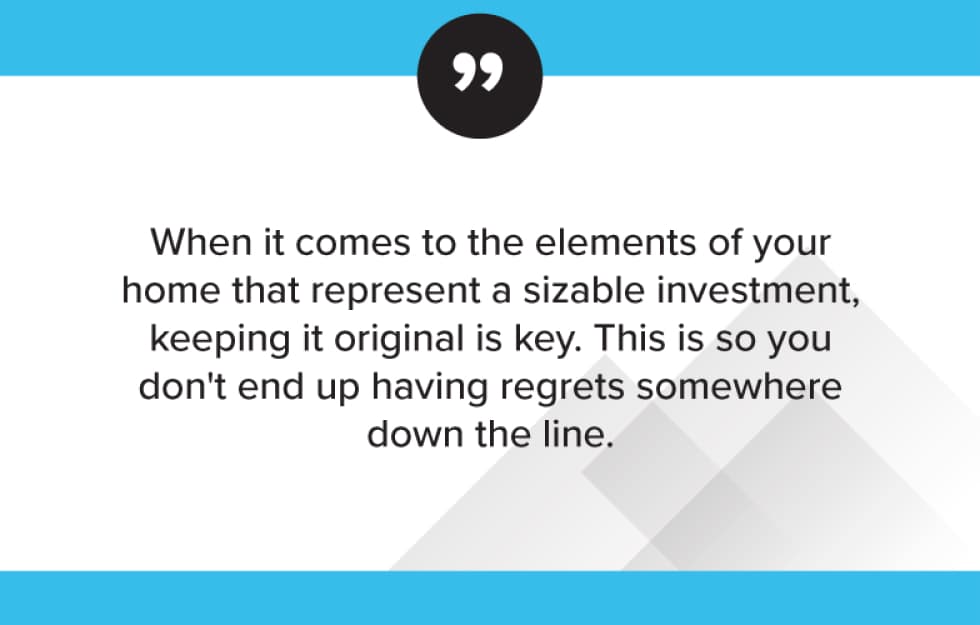 Assessing the Condition of Antique Windows
You want to first figure out what the purpose of the windows is. They may be designed to enhance ventilation as opposed to lighting, for example. Your goal is to check and see if the windows are living up to the intended purpose. This will help guide the repair or restoration process to come.
Are there any cracked or missing window panes, or is there brittle or cracked putty around the glazing? Do the sash and the window frame align or are they showing no signs of corrosion? Is there hardware missing and is the window operable? These are the kinds of questions you need to ask yourself when doing a condition assessment of your antique windows.
Generally speaking, restoring antique windows brings in a decent Return on Investment. In fact, you're looking at an ROI of about 73 percent and your total expenses will simply depend on how much damage or deterioration the windows have sustained over the years.
Renovation Options for Antique Windows
There are many ways you can bring an antique window to its former glory. For instance, caulking the exterior window casing is worth considering in order to stop air from infiltrating. This will help with energy efficiency, which means more savings on your end. Weatherizing it and adding a storm door can also work towards the same end. 
Say you decide to go for the caulking option. This is a good way to keep moisture out. Still, you need to make sure you're using the right kind of putty for that. The waterproof, resistant, and flexible kind is ideal.
Weatherizing the windows, on the other hand, offers the reward of insulation. Depending on how you go about it, this can turn out to be a costly exercise. The storm door route promises security, and bug resistance, and it'll prolong the lifespan of your antique window.
The pros and cons of antique window renovation combined with your motive for renovating them will heavily influence your decision. If, for example, extending the lifespan of the windows is your objective, then the storm door is the way to go. It really all comes down to your needs, preferences, and the condition of the windows.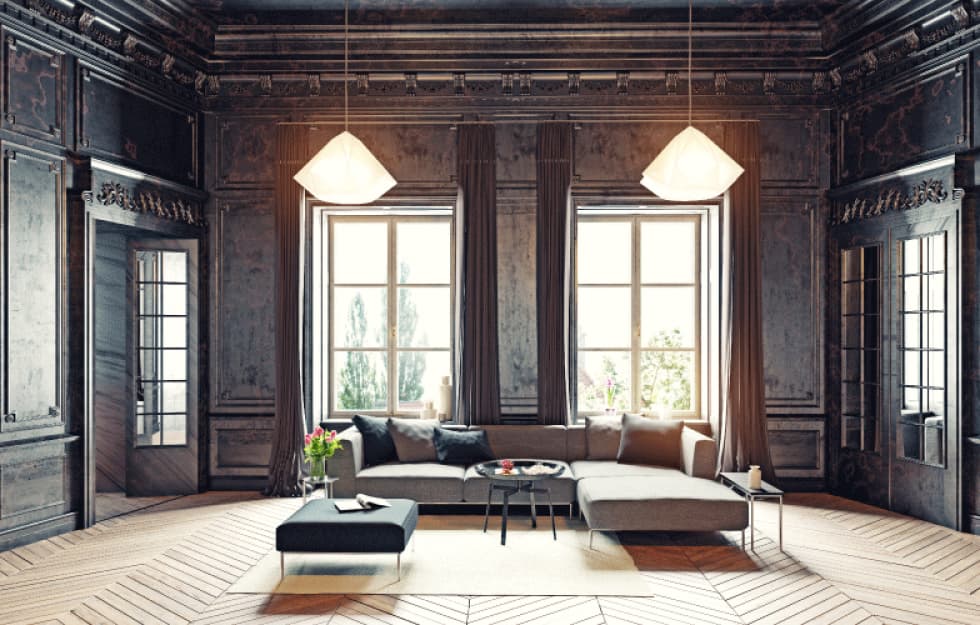 Working with a Professional
Antique window restoration is a delicate process best undertaken by those trained for it. The installation will be without flaw, the products and tools used will be of the highest quality, and you'll get advice that's suited for your particular situation and a wealth of experience to draw from.
You know that your project will be safe, convenient, and timeous. At the very least, the restoration of antique windows deserves a little more respect than a DIY project can afford. 
So how does one find this superhero antique renovator? Your best bet would be to get recommendations from those in the construction industry. When you come across some professionals, check their credentials, and service area and interview them. While this method can be helpful, remember to follow your instinct as well.
Also, keep in mind that the renovation team is going to be all up in your space. You're going to want to be prepared for that. Noise, a little bit of temporary visual pollution, a few hours of your time; you know how it goes with renovations projects.
There may be some moving, replacing, or adding of window components. There may be priming, stripping, or painting and there definitely will be some inspecting. That's why it helps to get a good idea of the condition of the windows so the before and after states are no surprise to you.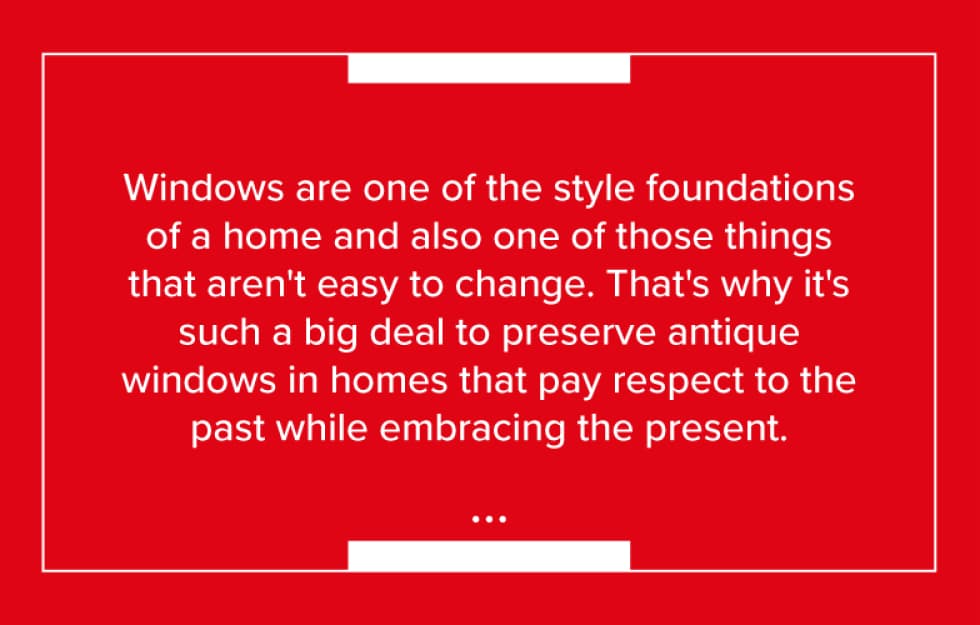 Conclusion
A hipstoric home without antique windows is one that hasn't been done justice to. Windows are one of the style foundations of a home and also one of those things that aren't easy to change. That's why it's such a big deal to preserve antique windows in homes that pay respect to the past while embracing the present.
On your hipstoric home journey, let those antique windows be revitalized. The benefits clearly go beyond aesthetics, and who said a little isn't worth it? Start taking the steps to bring life back to your antique windows. You won't regret it.