Windows play a central role in the function and aesthetic of the home. They help us get fresh air, they give us access to the outdoors and they protect us and our belongings from the weather. Energy-efficient windows, in particular, do all of that and more. They can help you cut down your cooling and heating bill, make your space cozier by regulating temperatures, and they can even slash your carbon footprint significantly.
But, how can you tell which energy-efficient windows to pick? How do you know which ones are the best quality? There are countless options to choose from, so what criteria do you use when choosing? Installing new windows is a commitment and you do not want to be stuck with the wrong kind for a long time.  Here's what you should keep in mind when shopping for energy-efficient windows and what they have to offer.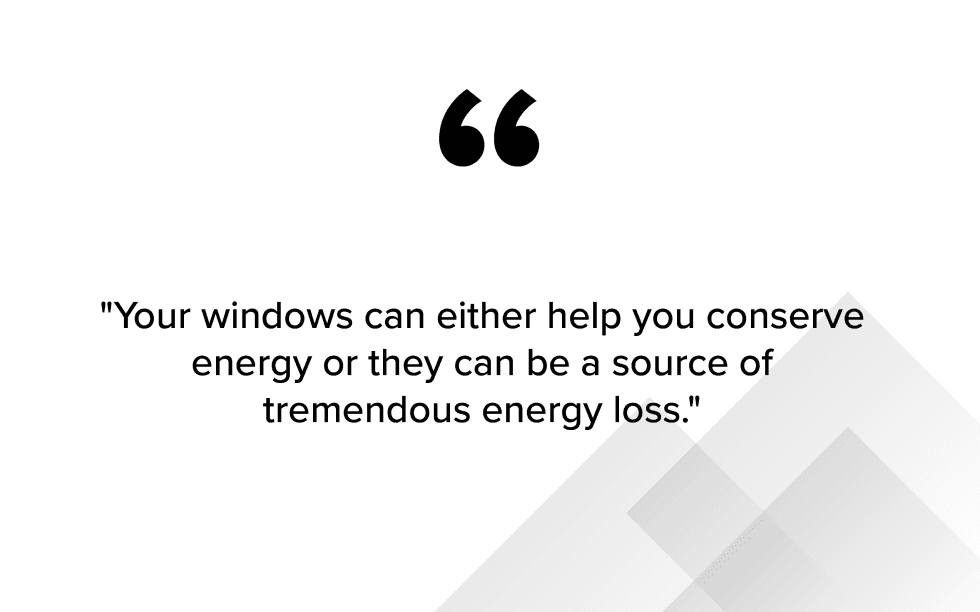 Money You Make Back With Energy Efficient Windows
Energy-saving windows are an investment, and you want a good return on your investment. Any improvement that aims to boost energy efficiency qualifies you for a tax credit. You can claim as much as a tenth of the cost of the improvements, which can translate to up to $200 back in your pocket. You need to make sure that the windows meet the performance requirements; getting certified products will guarantee your eligibility for the energy incentive.
Are Double Hung Windows Efficient?
Double-hung windows have a sash at the top and a sash at the bottom, both of which are movable. This makes them easier to clean and maintain, meaning you don't need professional cleaning services. Since you can tilt both the pieces of glass on double-hung windows, you're able to get better airflow. 
More airflow means you spend less on air conditioning and even odor control, and we all know how expensive those can be. It's important to note that while double-hung windows are more expensive, they offer more value in the long run, and this is a long-term investment after all.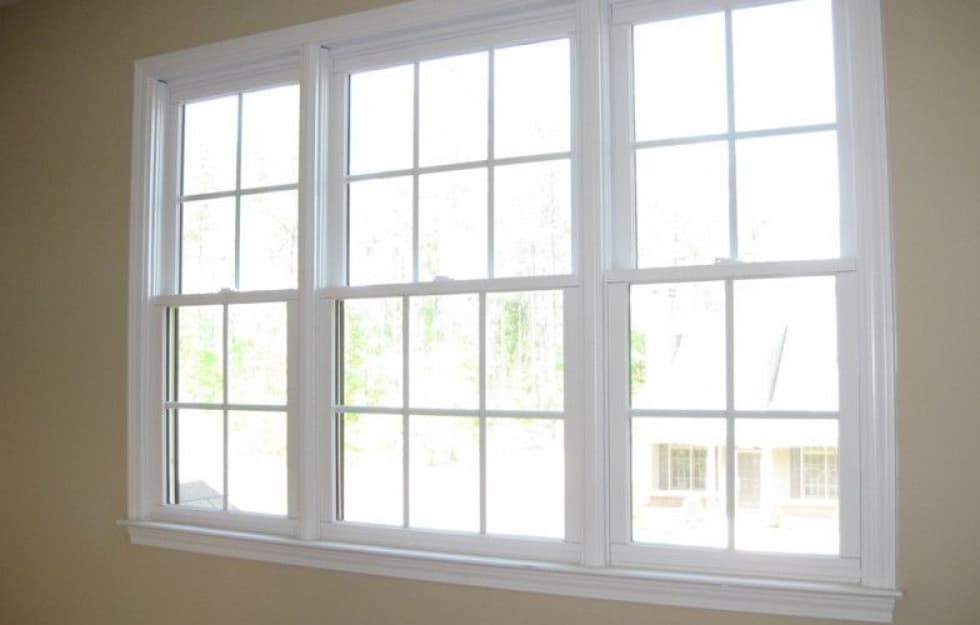 Bringing New Life To Old Windows
There may be a good reason to hold onto your old windows, especially if they add a historic charm to the property. This is something that can actually convert into real value later. It's like with anything vintage, you want to maintain the original character of the building. It would do you well to get an energy audit to see how you can actually save more energy. 
You can identify invisible leaks to avoid heat loss, then seal all the gaps. Start off with a visual inspection and then get the professionals to use their sensitive instruments for an in-depth inspection.
You can also install a window film onto your old windows, adding a layer of protection that prevents conduction and convection. There's also solar control window film that stops harmful rays from the sun, and we all know how sunlight can damage furniture and fabrics.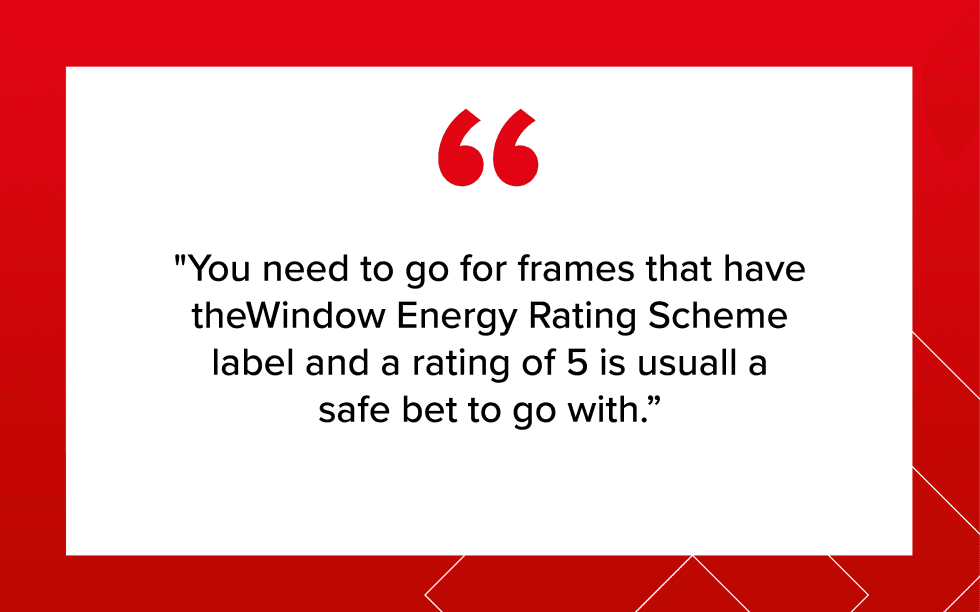 Getting brand new window coverings is also a good idea. They'll make for a good shield against the wind, and comfortability is guaranteed.
You also want to get new and improved window frames, as it's more cost-effective than getting the whole window replaced. There's a rating scheme you need to consider though, as not all window frames are as efficient as the rest. 
You need to go for frames that have the Window Energy Rating Scheme label and a rating of 5 is usually a safe bet to go with. You'll have less air escaping from your space, and that can save you a fortune.
Your windows can either help you conserve energy or they can be a source of tremendous energy loss. Double pane windows are increasing in popularity due to their reduction in energy consumption. Experts estimate that you can save up to a quarter in energy consumption during winter months and almost up to a fifth during the summer season, all thanks to double pane windows.  
If you're looking for added thermal resistance you need to go for double glazed windows, they'll make you warm in winter while keeping out the extra heat in summer. This means you don't have to spend as much on heaters and air conditioners, greatly reducing your heating cost and the air conditioning to make the place cool.
The double glass window is something worth your attention too. It enables you to take advantage of natural light by storing it for the warmer months, keeping your space insulated while trapping sun rays on warmer days. 
Double glass windows won't allow much moisture in, meaning less mold and lower costs in cleaning and maintenance. They also do a good job at blocking out unnecessary noises, making it easier to focus while offering more comfort for the residents. 
What Makes A Window Energy-Efficient?
It's important for a window to have enough resistance to airflow. The more resistant a window is to airflow, the more durable it will be and the more you can possibly save in the long run. You don't want the flow of heat to be too high either, especially if the outdoors are markedly different from the indoors. 
You also need to make sure that your windows don't have a high solar heat gain coefficient. This determines the effectiveness of your windows against blocking the harmful rays of the sun. 
Such a measurement is crucial in warmer regions where weather conditions are much hotter and it can reflect a very significant drop in cooling costs which is great because nobody wants to live in a space that is hot and sticky all the time.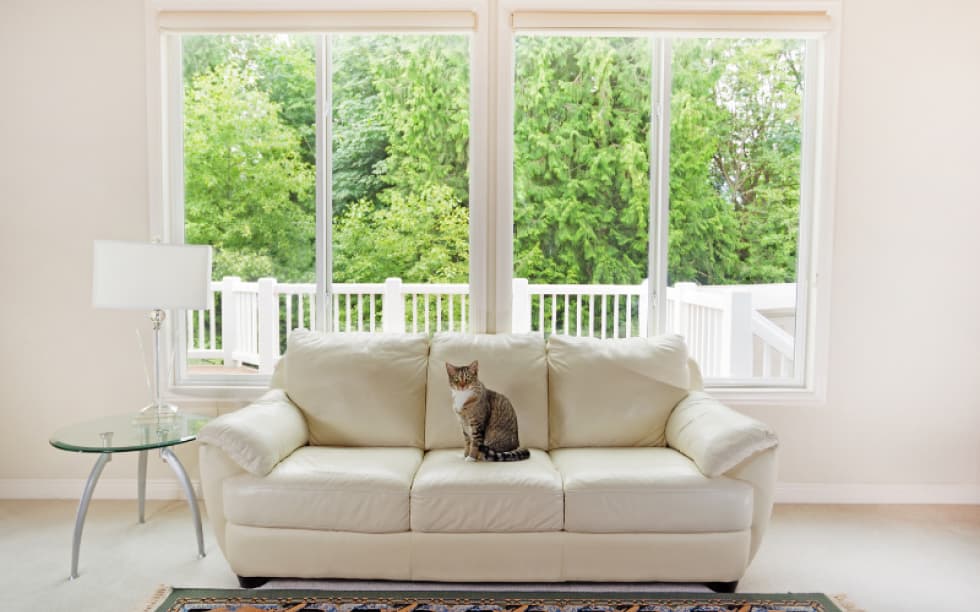 What is Low E-Coating?
If you haven't looked into low e-glass coating; where have you been? A layer of metallic oxide on these windows allows natural light from the sun to enter the home while maintaining a healthy balance of radiant heat and UV rays. Such a coating doesn't even have to be visible to the naked eye and you can have it installed without drawing too much attention to your project. Nobody would even know you have low e-glass on your windows and it'll help to prevent the fading of color on your belongings while cutting down the amount of heat your home receives during the hotter periods of the year.
The Importance of Professional Installation
It doesn't help to get any old handyman to install your windows. You need to get an expert that will seal the entire thing completely. Any water exposure can lead to advanced degradation of the window. The looser and leakier a window is, the less energy-efficient it will be. You want to get a well-made product that won't give you any trouble in the future. You can get picture windows that aren't even designed to be opened, meaning they can trap energy better. 
Casement windows are also a great option, considering how tight you can seal them anytime you feel the need to close them up. It might be a good idea to try your hand at bay or bow windows, as the moving parts can offer a lot of value in terms of energy. Just make sure they're made of the highest quality materials and you shouldn't have any problem with maintenance. It is well worth considering hiring a contractor to install the windows for you. To learn more about how to hire the right home contractor for your needs, click here.
The Power Of Placement
If your windows are facing the direction of the sunrise, they probably won't get as much light as the windows facing the south and west. If your goal is to only replace a couple of windows, you'll want to deal with those on the south and west. This will block the building from receiving harmful sun rays. Replacing the north and east-facing windows is a great way to reduce the transfer of heat into the home, which can work wonders in the effort to save energy.
Are Energy Efficient Windows Worth It?
When it comes to energy-efficient windows, the golden question is whether or not they are in fact worth it. The fact of the matter is that you can increase the value of the home and reduce outside noise while making the whole place a little more comfortable just by changing to energy-efficient windows. If you plan on selling your property at some point, you stand to get back almost three-quarters of what you spent on them. 
If you consider how much money you will save on utilities, it's a no-brainer to invest in energy-efficient windows. There is no need to master some advanced technology and you don't even have to be good at anything except following the steps outlined above.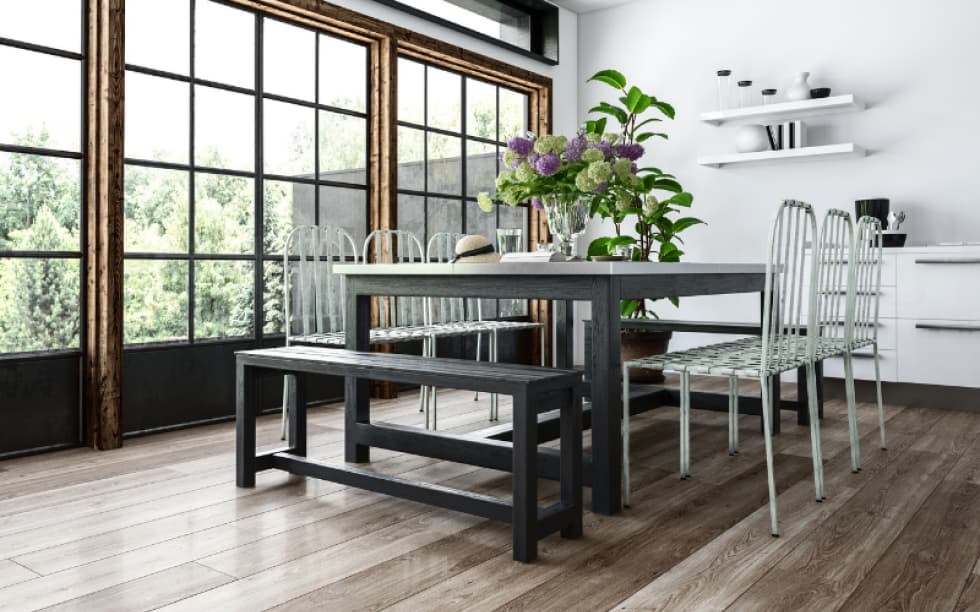 The Green Factor
We are dealing with windows that can reduce greenhouse gas emissions here. They can make life a little more comfortable while stabilizing the cost of electricity, and you can save hundreds of dollars a year by switching to more energy-efficient options. Compare quotes between companies to make sure you get the best deal, see if you can cut out all the extra costs that may come with an installation, and try and see if you can get cheaper materials that will last just as long and be just as strong. 
Final Words
Whether you want to increase the curb appeal of your building, increase your property's resale value, or just save energy; it is worth giving energy-efficient windows a shot. Shop around for some of the options available on the market, and don't forget to see the bigger picture. It may take a while for the benefits to be clear, but there is no doubting the power of energy-efficient windows. Just remember, no double pane, no gain. Now let's save that energy!
Are looking to learn more? Be sure to click on our wi